Licensed Psychologist
Specializing in anxiety, depression, LGBTQ+ health, BFRBs, and gender-affirming care.
About
Visit: LukeAllenPhD.com
My approach to therapy is primarily based on Acceptance and Commitment Therapy (ACT). A core idea in ACT is that trying too hard to get rid of or control our emotions tends to backfire. Instead of trying to get rid of unwanted thoughts and feelings, I will help you learn to react differently to them so that you can keep your focus on living a meaningful and fulfilling life based on what's important to you. We will work together to set meaningful goals to address your concerns–whether they relate to life transitions, depression, anxiety, body image, grief/loss, job or academic stress, or gender and sexuality. I primarily provide individual therapy with late teens and adults. I also specialize in working with transgender and non-binary youth and their families on matters related to gender identity. Transgender clients and family members seeking assessment or counseling services can expect a safe space, and respectful, non-pathologizing, collaborative care. I am a Certified World Professional Association for Transgender Health Care (WPATH) GEI SOC7 Member. I have extensive training, research, and clinical experience working with transgender and gender diverse youth, adults, and families. If you feel like we may be a good fit, please reach out. I will follow-up with you for a brief (5-15 minute) phone call, where I can learn a little bit more about you and answer any questions you might have. I provide telehealth services primarily in Nevada and Oregon. I can also practice remotely in 32+ additional "PsyPACT" states. To learn more about my clinical experiences and research background visit: https://www.lukeallenphd.com/about-me or visit my LinkedIn page by navigating to the icon at the bottom of the page.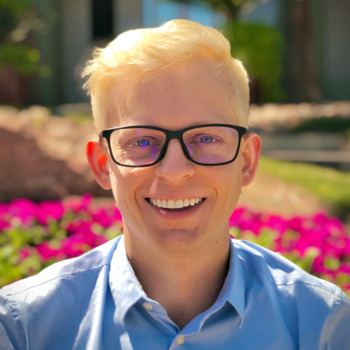 Luke R. Allen, PhD
Licensed Psychologist
Services
Transgender Issues
Gender Identity
LGBTQIA+
Anxiety
Depression
Open Relationships/Polyamory
Relationship Issues
Panic Disorders
Coping Skills
Social Anxiety
Fears/Phobias
Obsessive-Compulsive Disorder (OCD)
Kink/Diverse Sexualities
College Mental Health
Approaches
Acceptance and Commitment (ACT)
Exposure Response Prevention (ERP)
Multicultural
Cognitive Behavioral Therapy (CBT)
Fees
45 Minute Session: $250
25-30 Minute Session: $190